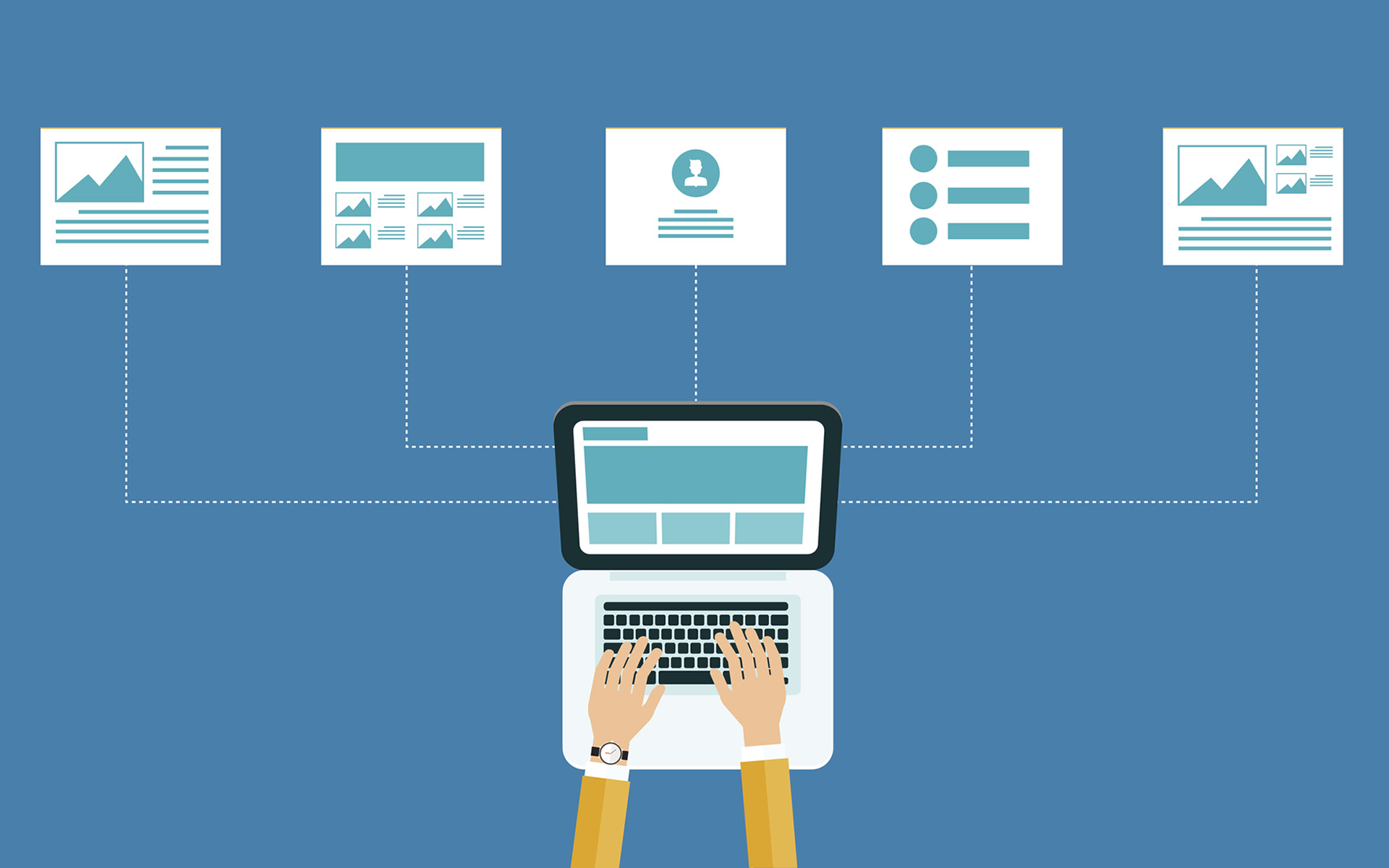 24 Aug

How to write effective website content

There is so much involved in having a great website for your business: from getting everything right so people can find your site in search through to the perfect on-page balance to achieve the conversion you're after; i.e a sale or email sign up. Particularly for small businesses, a website can be the most critical marketing tool and if built well it can have a tremendous impact on the success of your enterprise.

The first thing many of our clients think of when they're considering a new website is how it will look. They think about the kinds of images the website will have and how a typical user will perceive the business through the website. This is very important –the way a website looks speaks volumes about the quality of your business, and a business with a great looking website is perceived to be larger and better business than those that don't have a good web presence –but what your website looks like is very much a secondary issue to the content that is on it.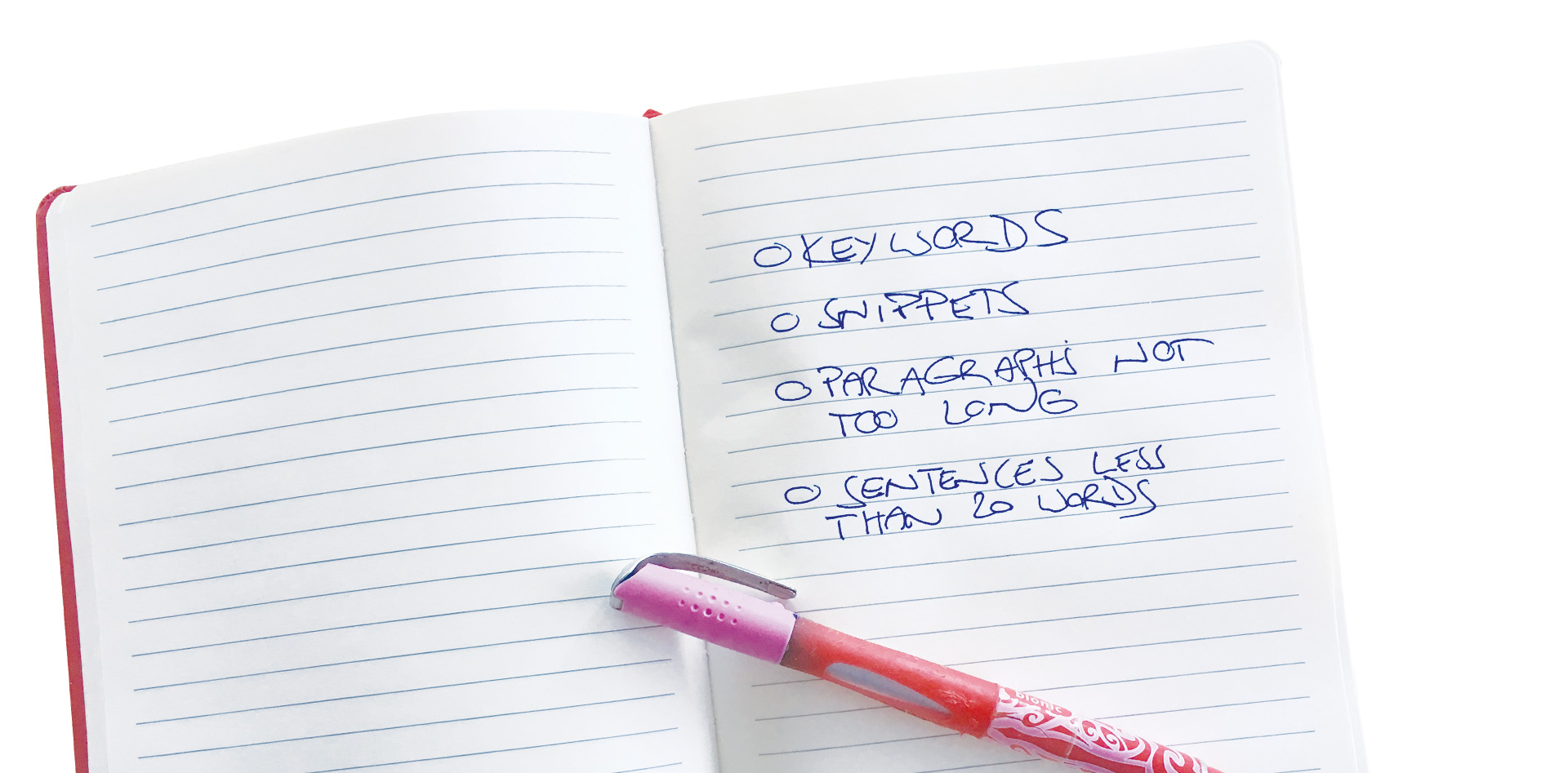 Why is website 
CONTENT SO IMPORTANT?
Your website content is crucial for a couple of reasons. Firstly, search engines read your content to determine how relevant your website is for a particular search query and secondly, consumers are craving more and more information from their online browsing.
In a never-ending search for fresh content Google scours websites constantly. If a website has a lot of great, relevant content about a particular subject it will 'rank' that page higher for that particular subject or keyword. Pages that have more words are also more likely to be seen as relevant.
Consumers are searching for more information so websites that provide this are more likely to also make a sale. A typical web user is wanting to extract as much information as possible about a product or service before making the decision to buy. Content on a website is less confronting than a sales pitch from floor staff and consumers are allowed the space and time to take in the information. Make sure you have the customer in mind when writing your website content for this reason -put yourself in their shoes.
• STEP 1 – LIST YOUR KEYWORDS
Using a spreadsheet we begin our content plan by listing all the important keywords that are relevant to the website. At this stage we just write every keywords or phrase that comes to mind when we think about the product or service, including close variations. A handy tool at this stage is the keyword planner in Google Adwords -this tool was created by Google to help people determine the keywords they're going to target for their paid ads.
From the dashboard in Google Adwords click Tools > Keyword Planner. The top option is a good place to start, it allows you to search for new keywords using a phrase, website or category. We usually start by entering in a competitor's website and Google will give you a list of the keywords that are relevant as well as the average number of searches for that query over the last 12 months.
• STEP 2 – STRUCTURE THE KEYWORD LIST
Your website will generally have a few key pages that are then broken down into sub pages -with this in mind start to refine and group together your keywords. The phrases that are highly relevant to your website and have a large volume of search traffic should be placed toward the top of each list.
• STEP 3 – USE KEYWORDS TO DETERMINE AGE TITLES
When ranking content on a website Google views the first page higher than the last, and the top of a page higher than the bottom. The content in headings and page titles are also ranked higher than the general content. With this in mind use your keyword list to write page titles and structure the overall layout of your website content. It is still vitally important though to keep the end user in mind -your headings need to make sense and flow.
Try to only target one main keyword or phrase per page. The close variations of that keyword including synonyms should be scattered throughout the page content, but overall each page should target one keyword.
• STEP 4 – DRAW A MIND MAP
At this stage we map out the flow of the website. It is very important that a web user can seamlessly transition from one page of content to the next and have available at the click of a button the next page they wish to visit. This easy transition from one page to the next is also just as important for Google's crawl bots to find their way around. This map is also the starting point of your sitemap which you'll need to submit to the Google Search Console when you launch your site.
• STEP 5 – WRITE GREAT CONTENT
With all of your page headings listed in order of priority it is time to get cracking with the content. Don't think that you need to be something you aren't when writing your website's content, this is a chance to express the personality of the business or brand. You should always keep your keyword list in mind and write relevant content for what people are searching for, but more than that, write content that people WANT to read. Well written content will, in most cases, make the sale for you.
A blog page or a news page is a great way to keep updating and refreshing the content on your website. Google loves fresh content so make sure you're regularly writing new and relevant pieces on your blog. A blog is also a great tool to share relevant, topical information through your different channels like social media or your EDMs.
There you have it, the steps we take when writing website content for our clients. It isn't as easy as just launching into home page content, services page content etc., there is a process. After your content is written it is also crucial you optimise that content which is a whole other story. Contact us if you'd like help building your website or writing your content. Our SEO packages are here also.